LYCOPENE WITH ZINC
For blood flow and libido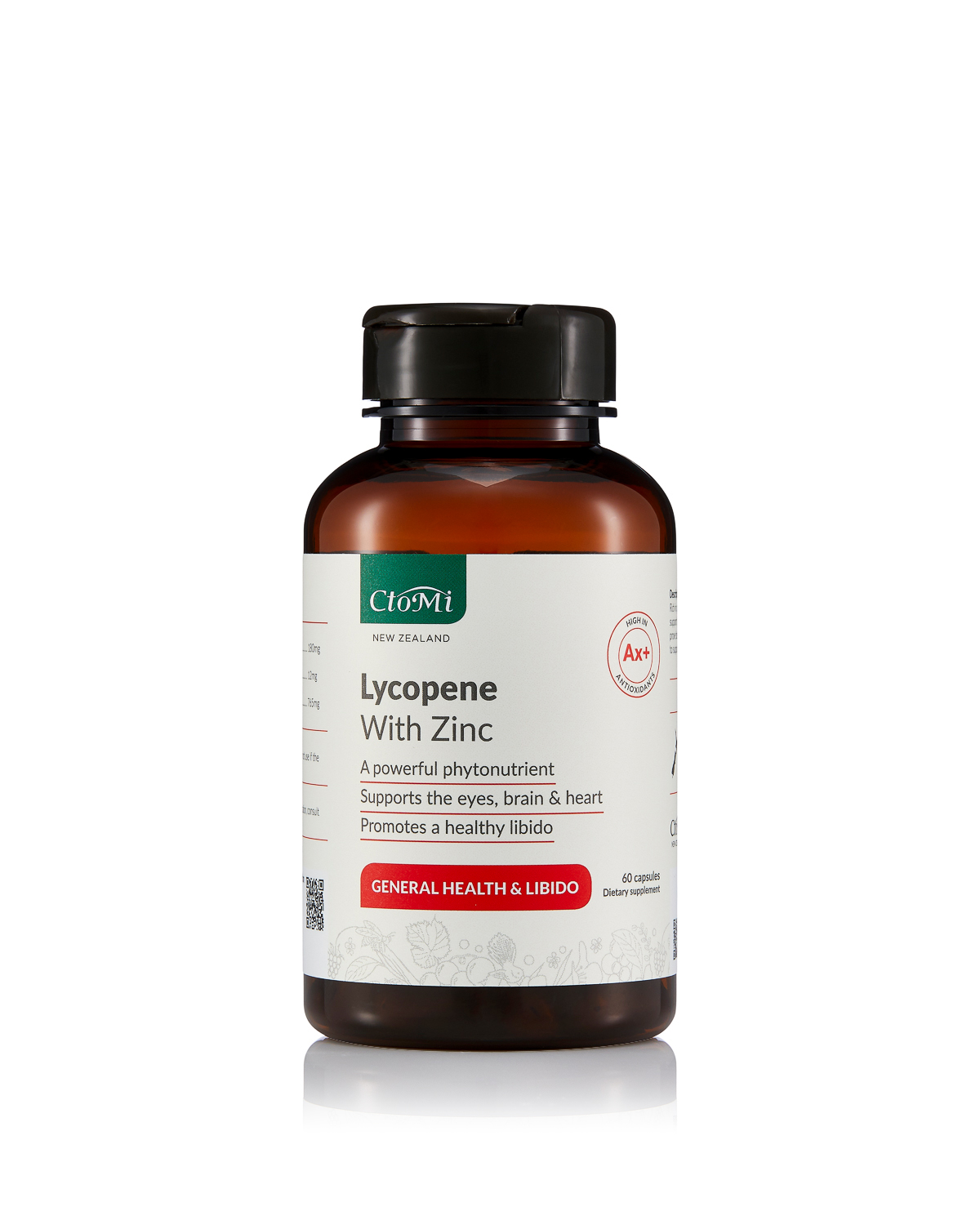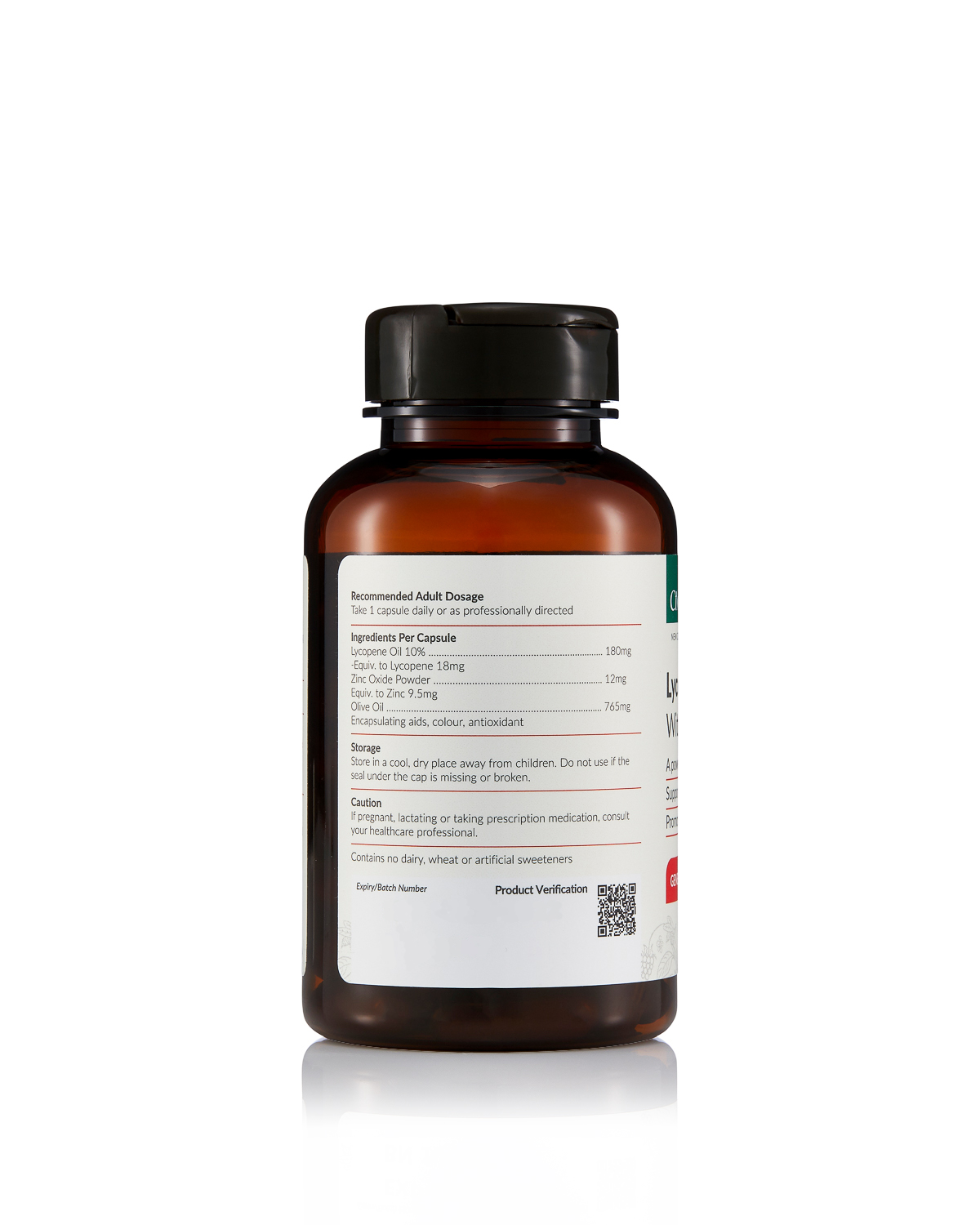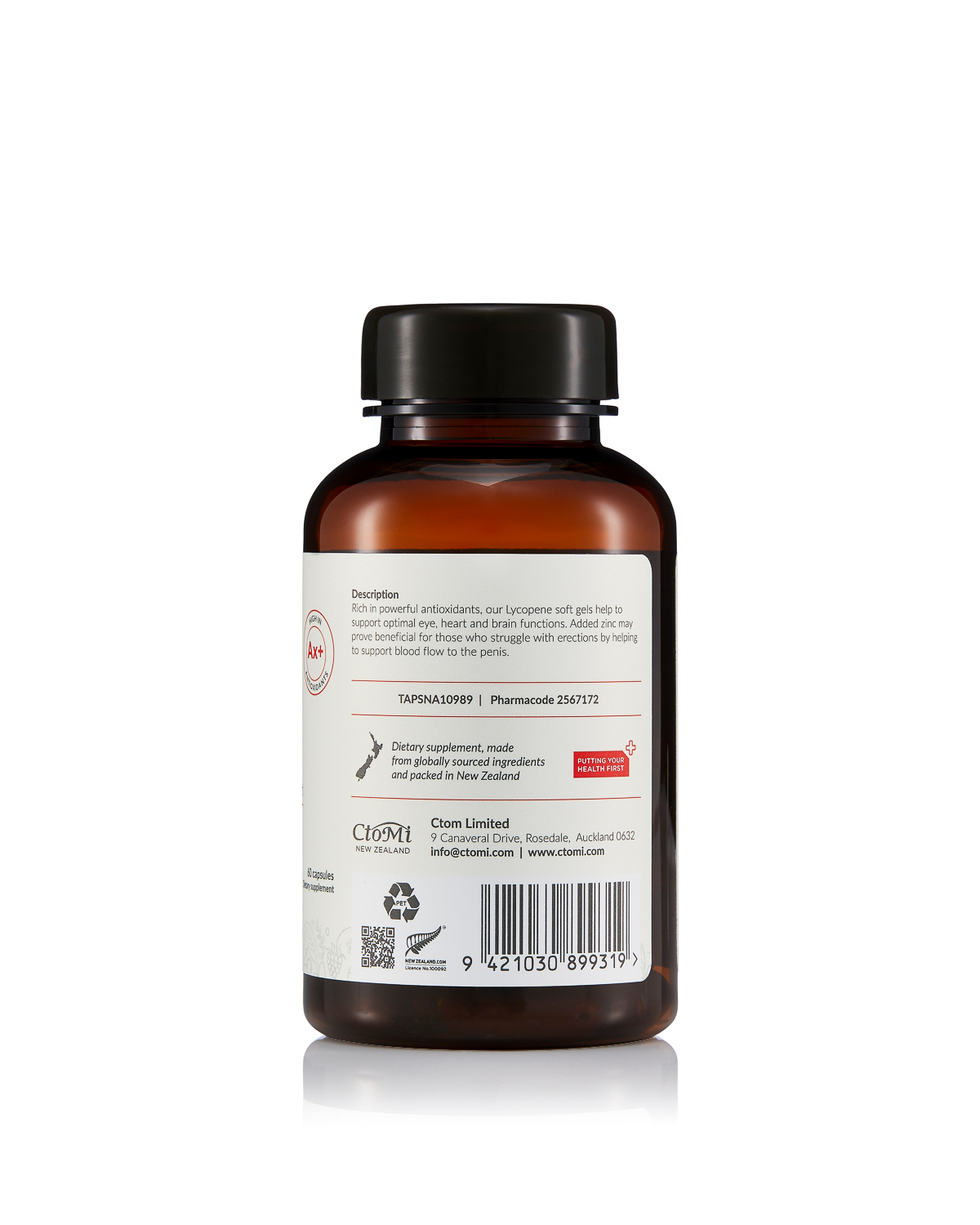 Product image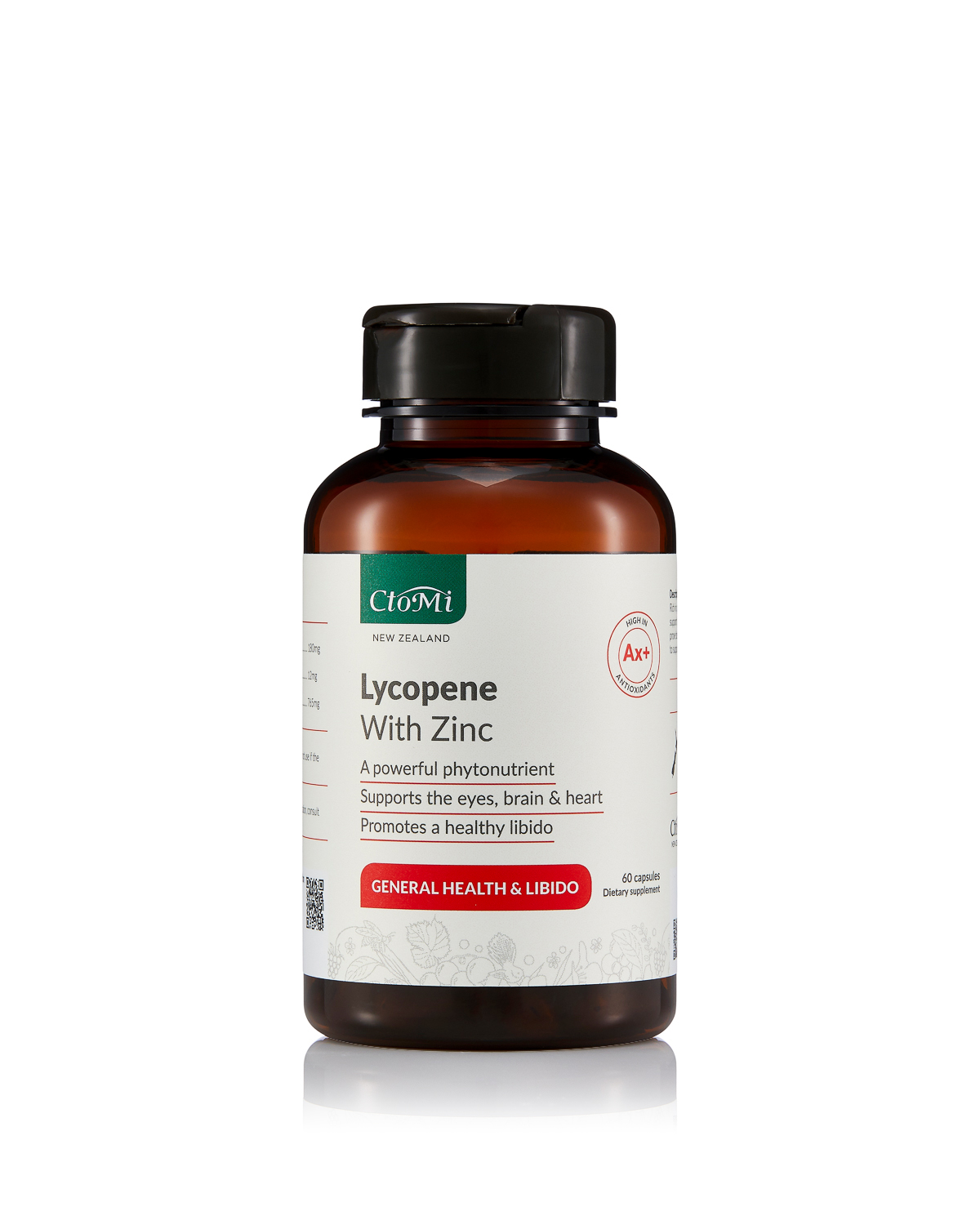 Product image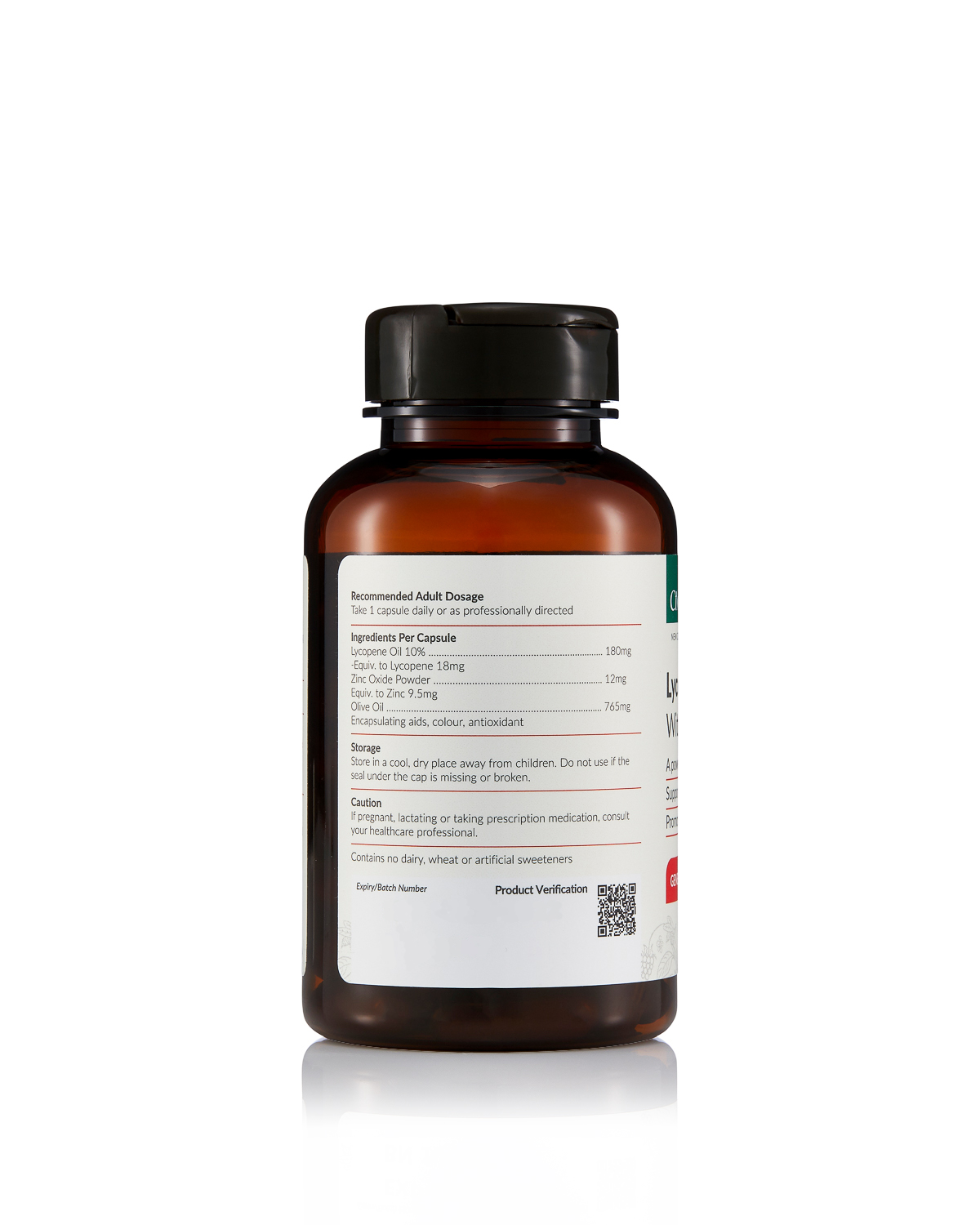 Product image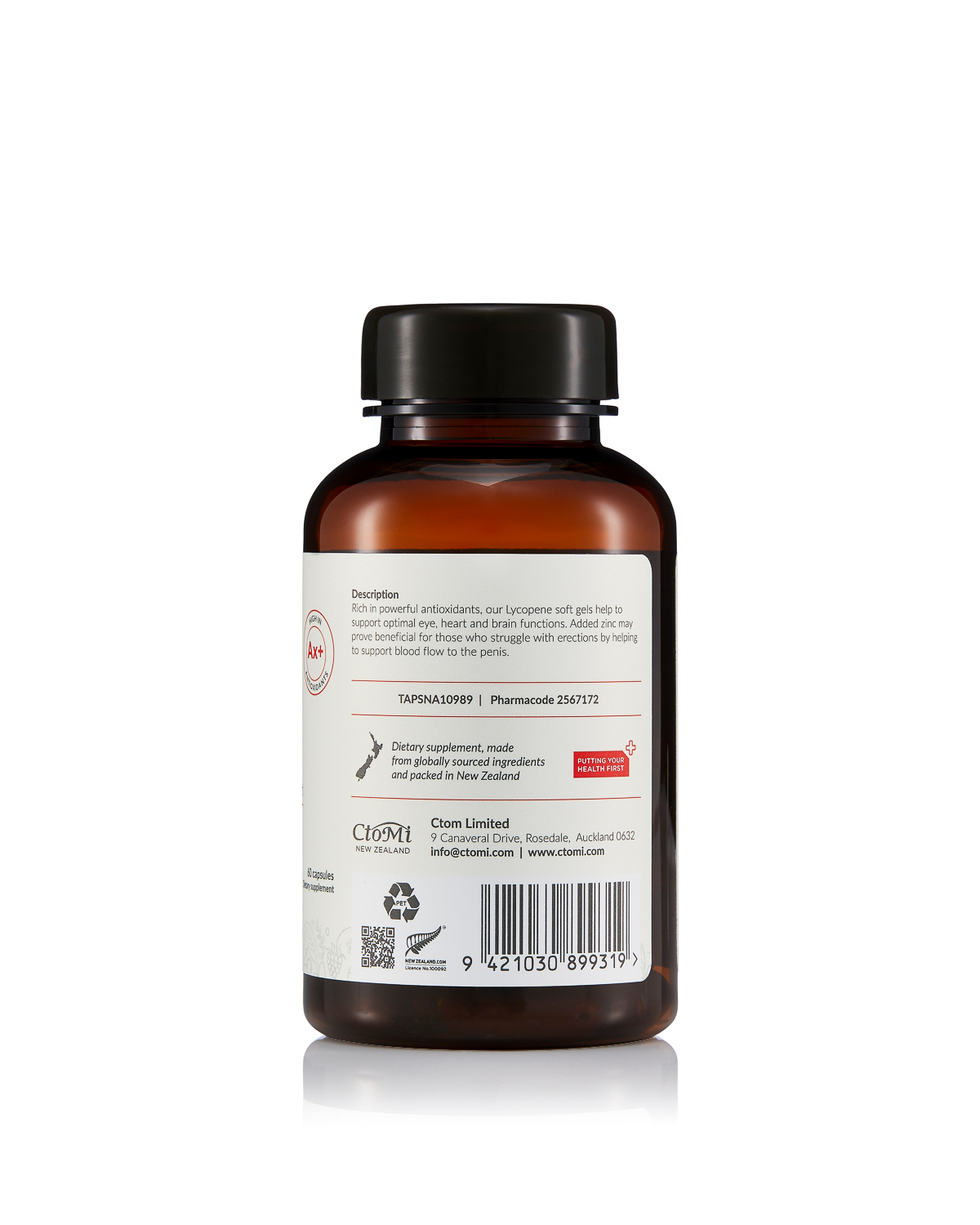 Overview
Discovered less than 100 years ago, lycopene is a phytonutrient found primarily in tomatoes and contains the pigment that gives them their red colour. The antioxidant properties in lycopene are beneficial for general eye health and vision. Antioxidants help to improve blood flow to the eyes (supporting vision sharpness) and help to fight free radical damage that can often affect the cornea, macula and retina.
Our Lycopene soft gel includes zinc and may also help to support those with erectile dysfunction by helping to encourage blood flow to the penis, supporting a healthy erection.
Highlights
High in antioxidants
Supports healthy eyes and vision
Encourages blood flow
Supports those with erectile dysfunction
Ideal for people who

Are looking to increase their intake of antioxidants
Struggle with vision and general eye health
Want to improve circulation
Suffer from erectile dysfunction
Directions
Take 1 capsule daily or as professionally directed.
Ingredients
Each Capsule Contains:

Lycopene Oil 10% 180mg
-Equiv. to Lycopene 18mg
Zinc Oxide Powder 12mg
-Equiv. to Zinc 9.5mg
Olive Oil 765mg

Encapsulating aids, colour
Precautions
Always read the label. Take only as directed. Keep out of reach of children. If pregnant, lactating or taking prescription medication, consult your healthcare professional.
Triple Guarantee
1. Free and easy returns
If you are not 100% satisfied with your purchase for any reason, you can return it within 30 days for a full refund

2. Safe with us
Our website is 100% verified and all transaction and customer information is securely encrypted with the latest technology

3. Have a question?
We have a helpful customer service team who live and breathe Ctomi email info@ctomi.co.nz
Delivery Information
At Ctomi, we make things easy. Shipping is free for orders over $50 and for orders under this amount, shipping is as cheap as chips.
All orders leave our premises on the next working day.
Ctomi is a NZ owned and operated business, operating out of our HQ at 9 Canaveral Drive, Rosedale, Auckland
reviews