MILK THISTLE 20,000
Natural support for the liver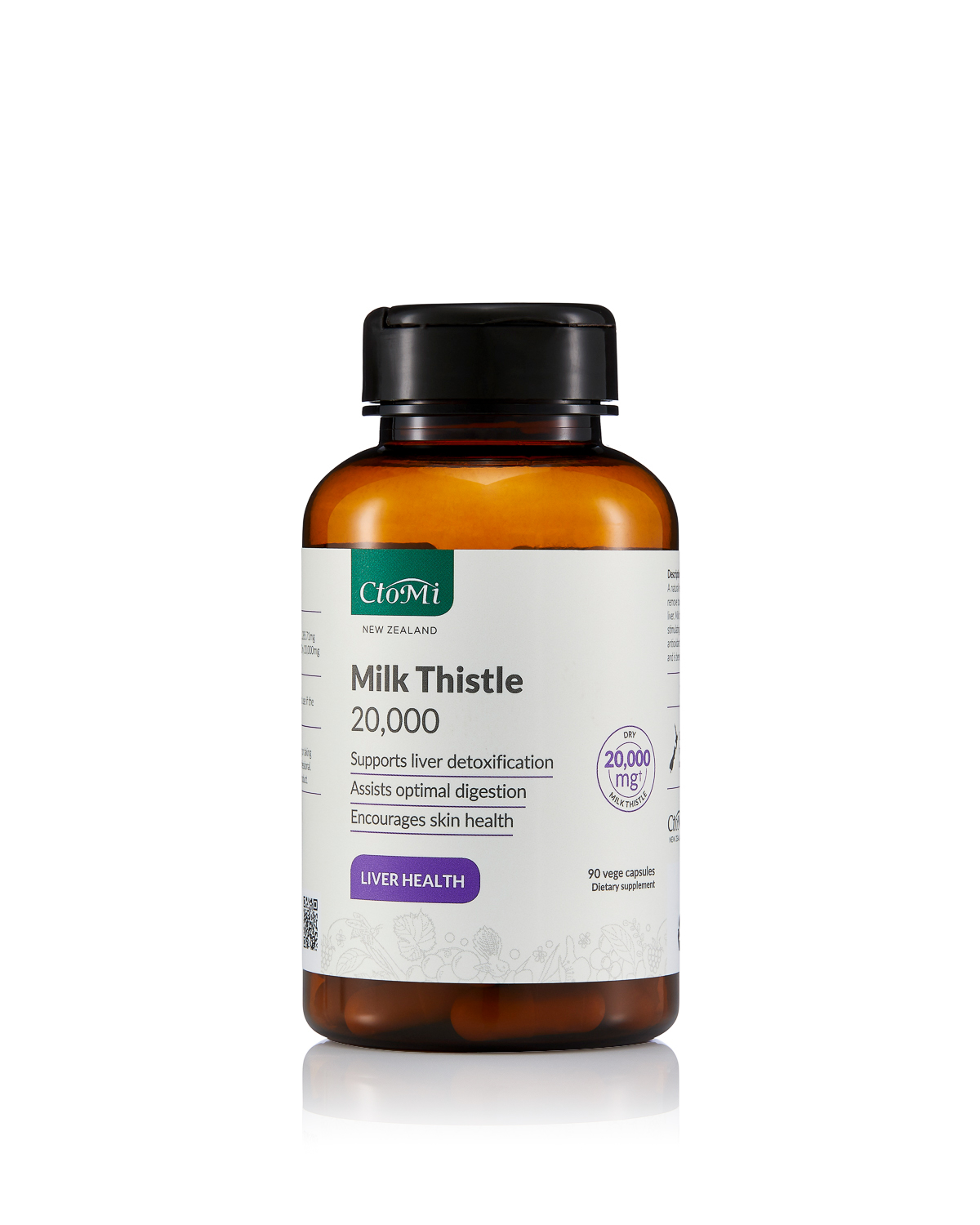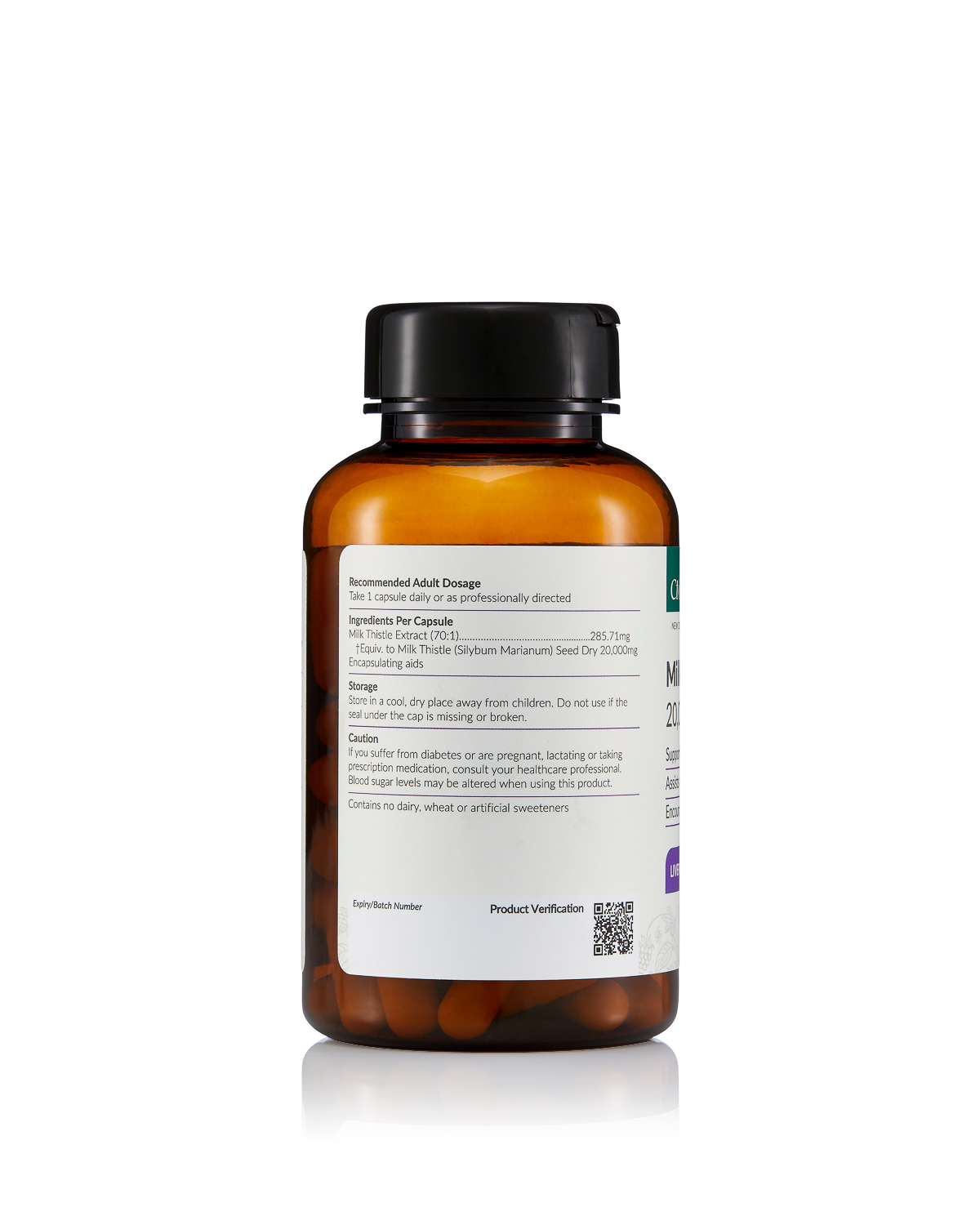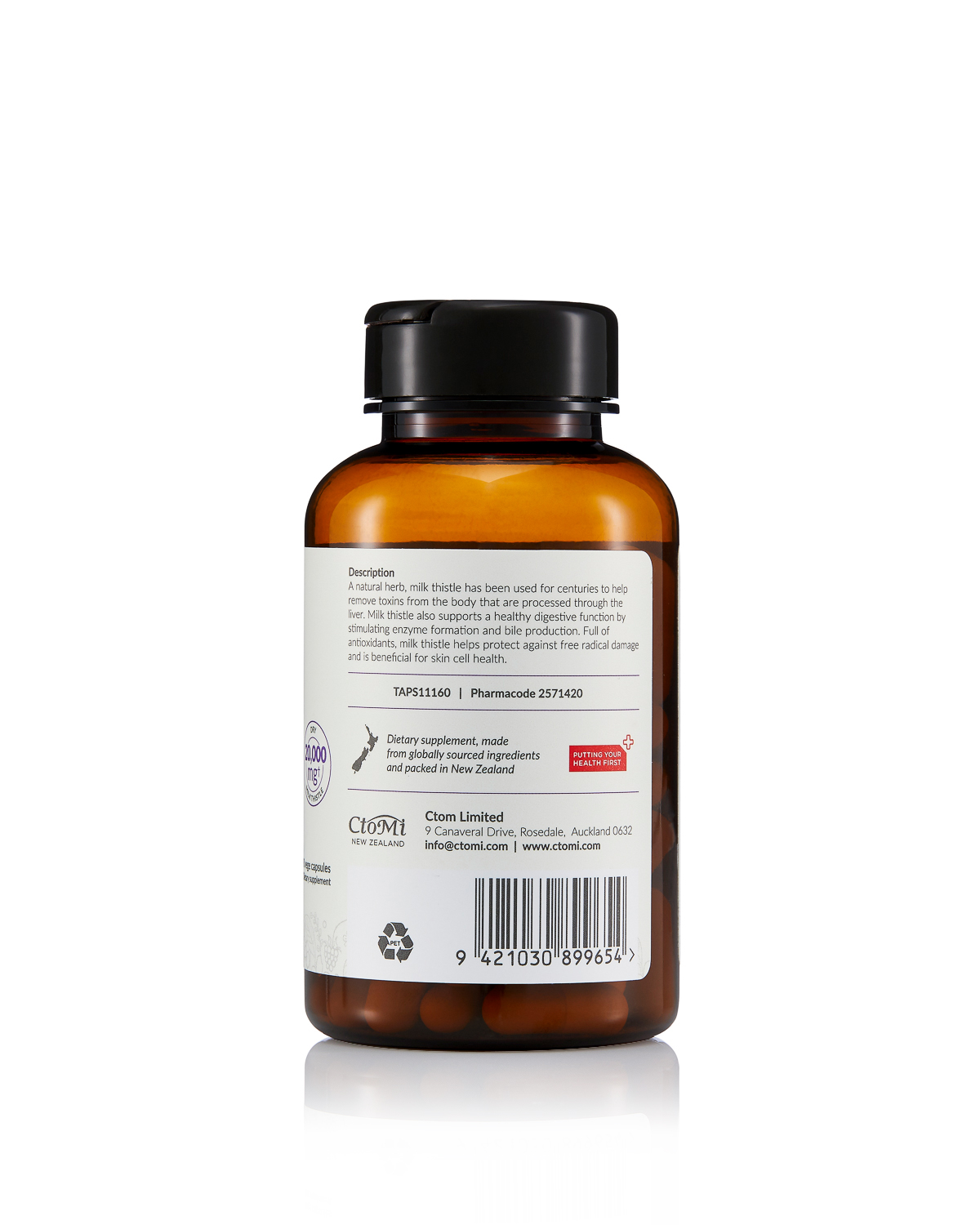 Product image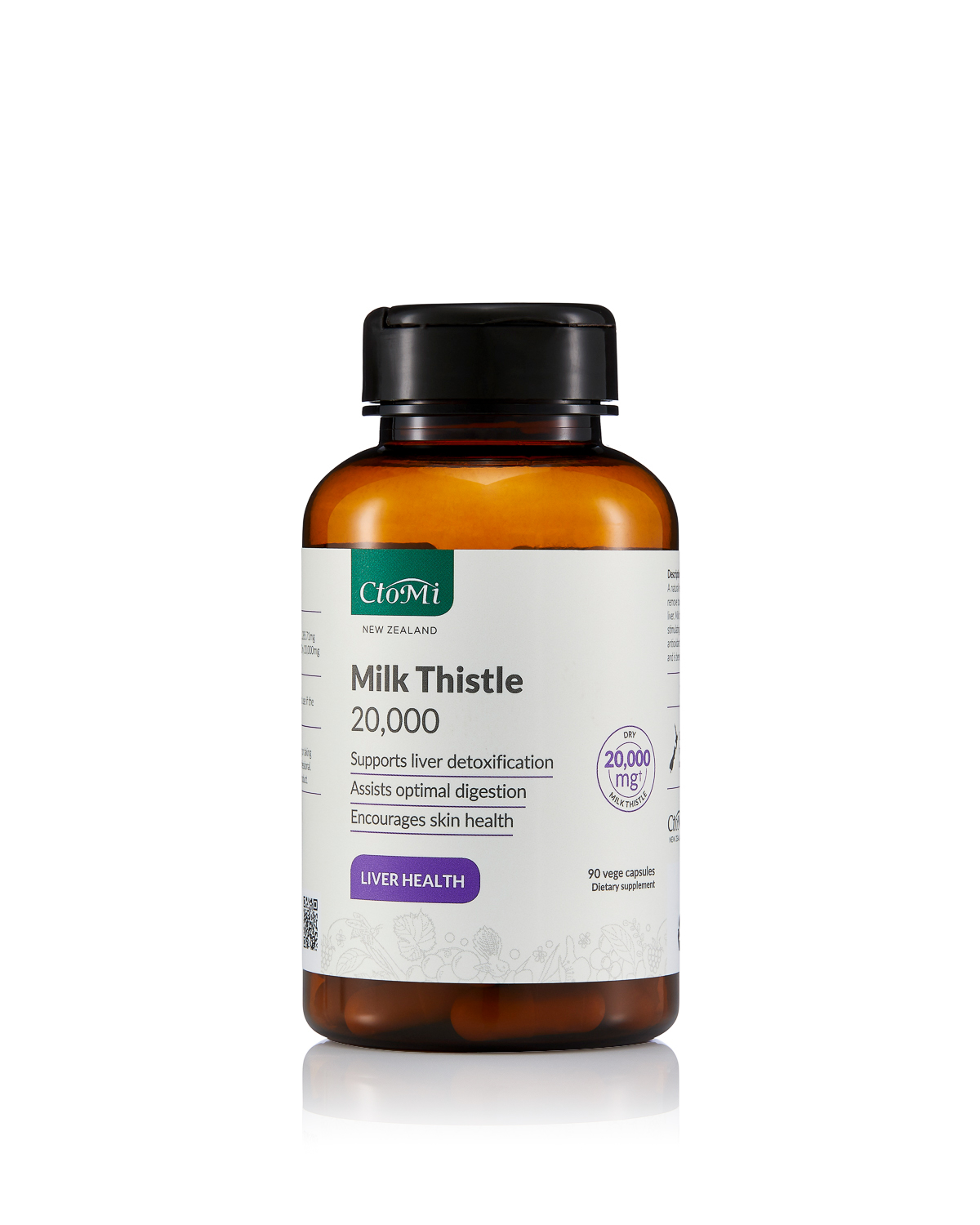 Product image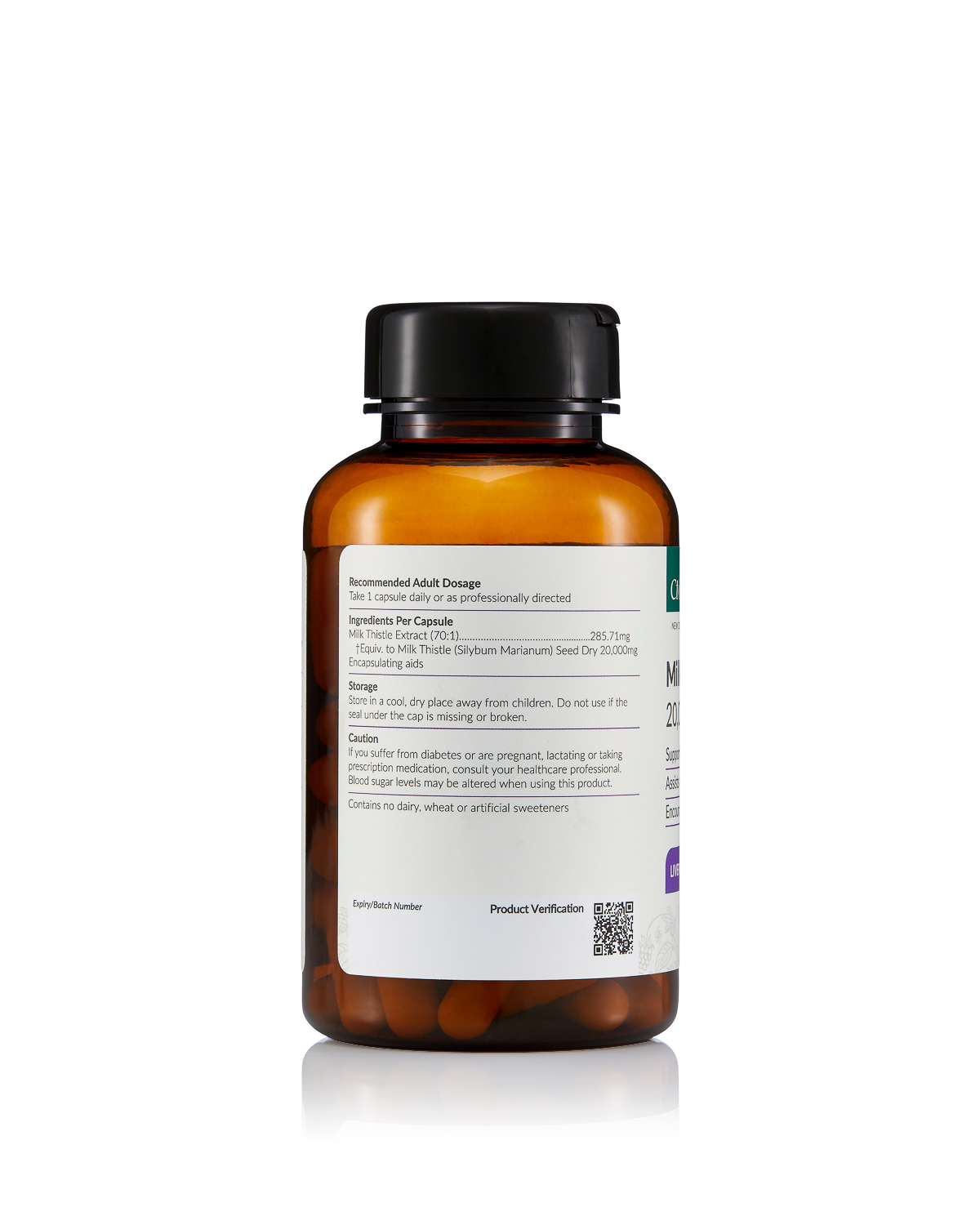 Product image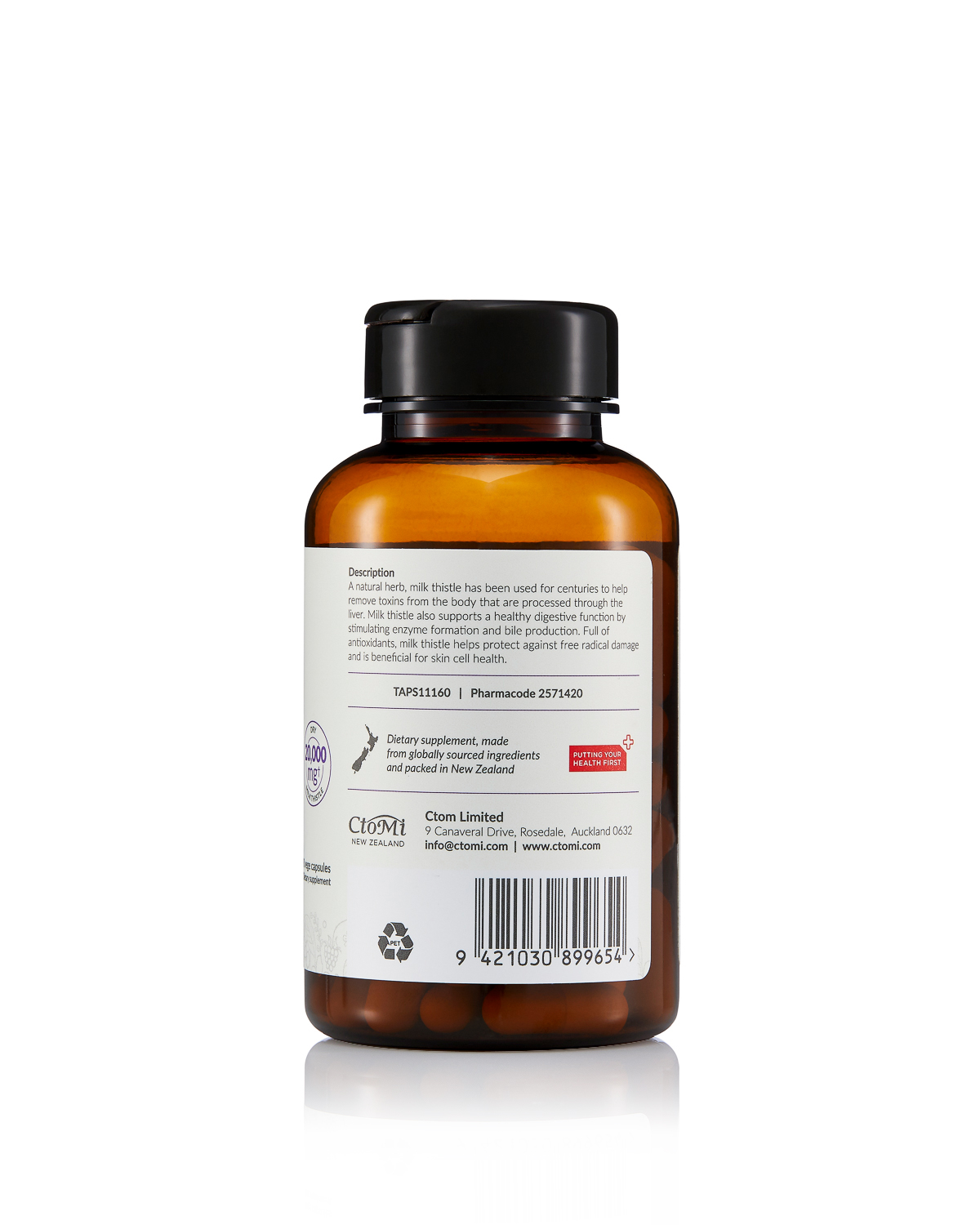 Overview
A natural herb, milk thistle has been used for centuries to help promote a healthy digestive function. Milk thistle helps to stimulate enzyme formation and bile production while protecting against inflammation. Milk thistle naturally draws toxins out of the body and is commonly used to help cleanse the liver. Full of antioxidants, milk thistle helps protect against free radical damage and is beneficial for skin cell health.
Highlights
Naturally supports the liver detoxification process
Helps to encourage healthy digestion by stimulating bile secretions
Encourages natural liver cell growth
Anti-inflammatory
Ideal for people who

Are looking to detoxify their liver (for various reasons)
Want to help aid digestion and weight management
Are looking to increase their intake of antioxidants
Directions
We recommend taking 1 capsule daily. One capsule contains the equilivant of 20,000mg of dry dry Milk Thistle
Ingredients
Each Capsule Contains:

Milk Thistle Extract (70:1) 285.71mg
-Equiv. to Milk Thistle (Silybum Marianum) Seed Dry 20,000mg

Encapsulating aids
Precautions
Contains soy. Always read the label. Take only as directed. Keep out of reach of children. If pregnant, lactating or taking prescription medication, consult your healthcare professional. People with diagnosed diabetes should check with their doctor as blood sugar levels could be altered when using this product.
Triple Guarantee
1. Free and easy returns
If you are not 100% satisfied with your purchase for any reason, you can return it within 30 days for a full refund

2. Safe with us
Our website is 100% verified and all transaction and customer information is securely encrypted with the latest technology

3. Have a question?
We have a helpful customer service team who live and breathe Ctomi email info@ctomi.co.nz
Delivery Information
At Ctomi, we make things easy. Shipping is free for orders over $50 and for orders under this amount, shipping is as cheap as chips.
All orders leave our premises on the next working day.
Ctomi is a NZ owned and operated business, operating out of our HQ at 9 Canaveral Drive, Rosedale, Auckland
reviews