CO-Q10 ENHANCED FORMULATION
Encourages heart health and circulatory functions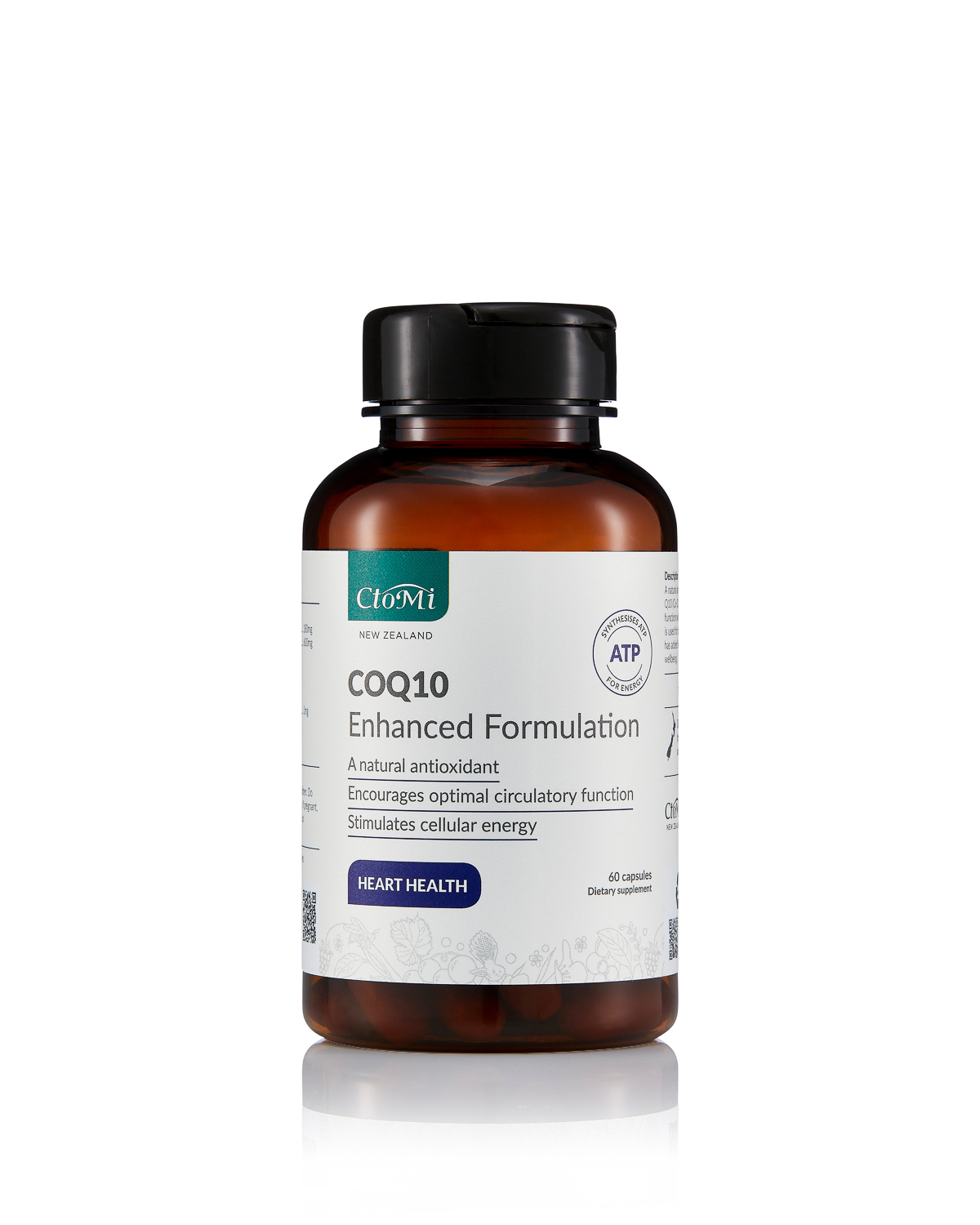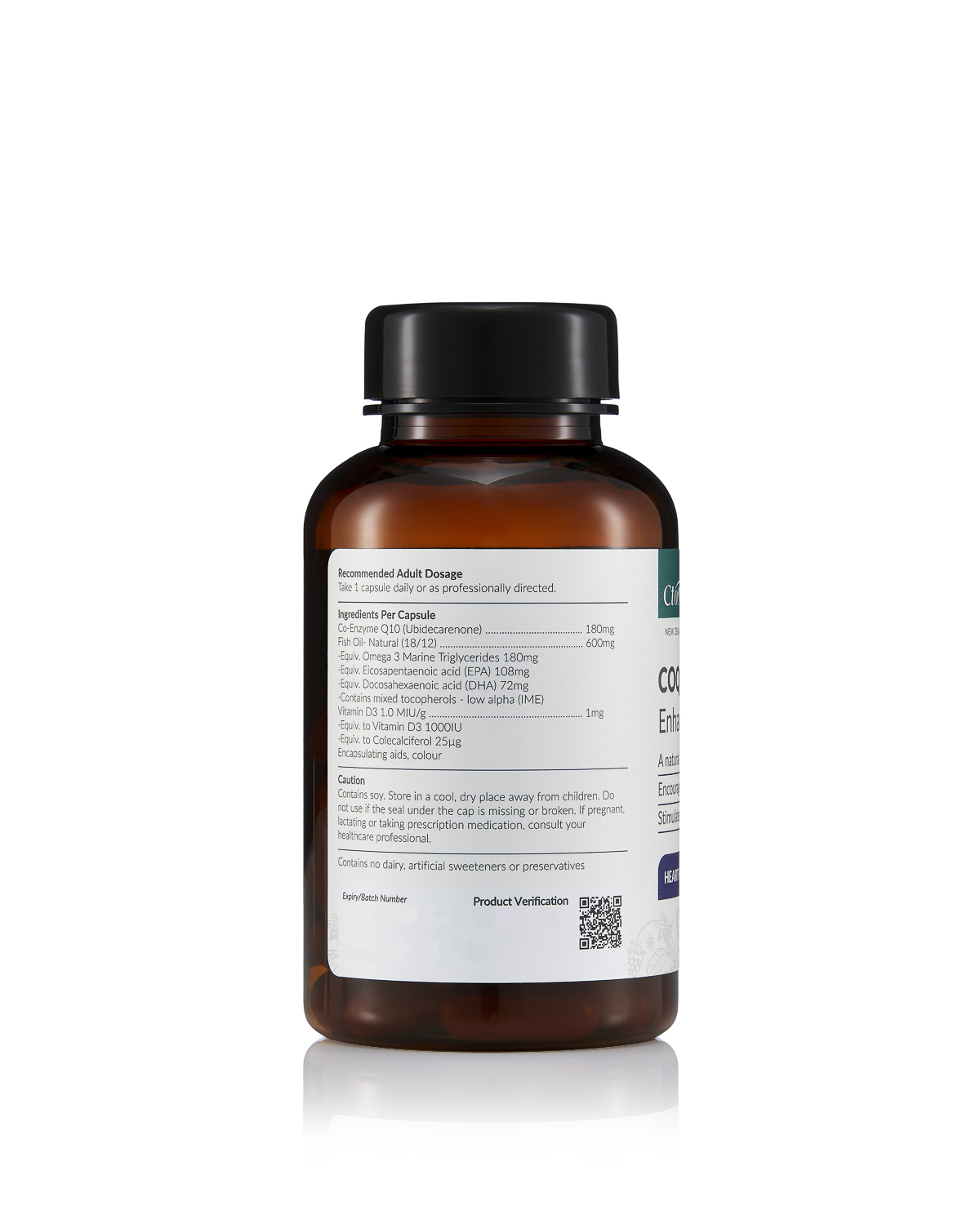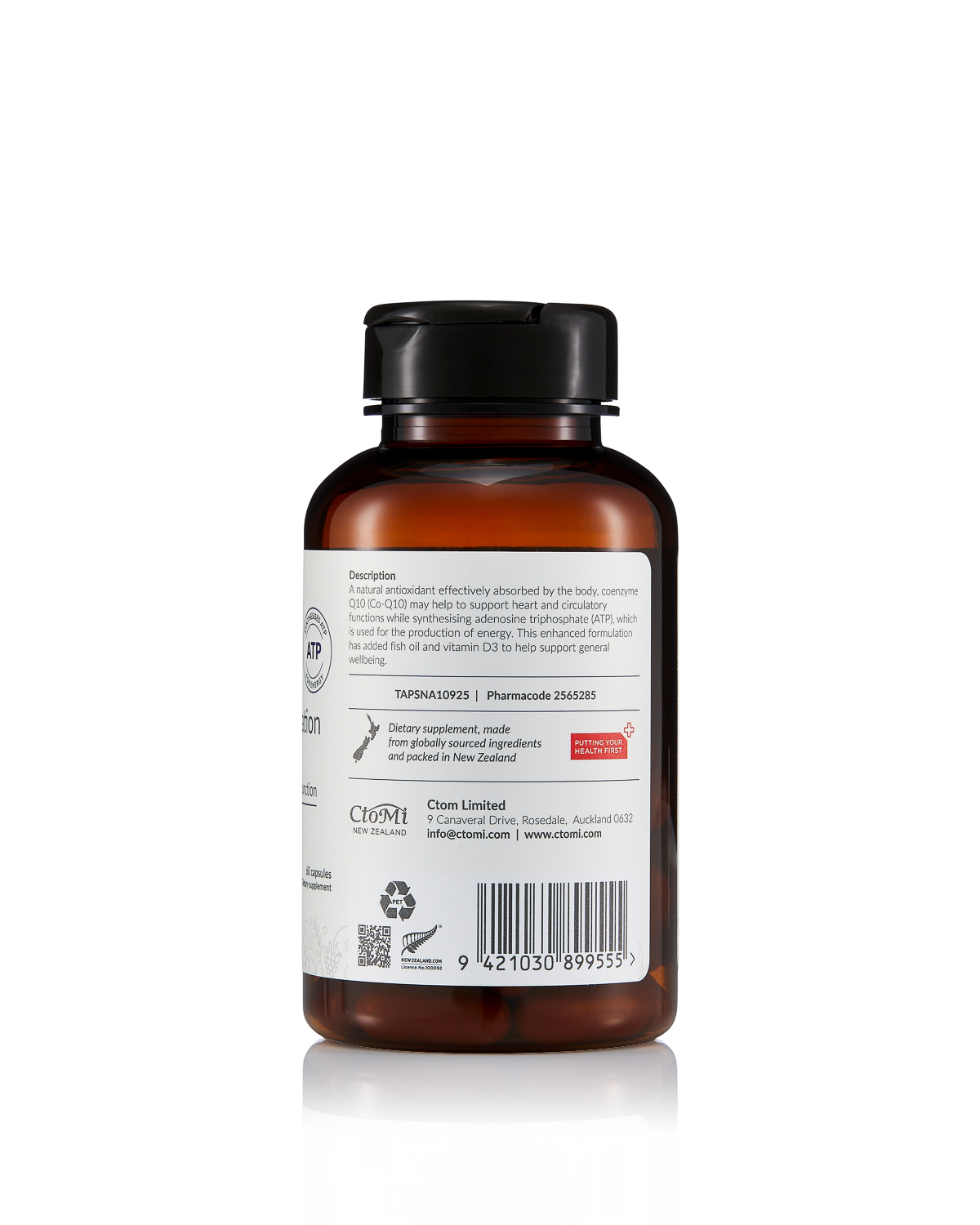 Product image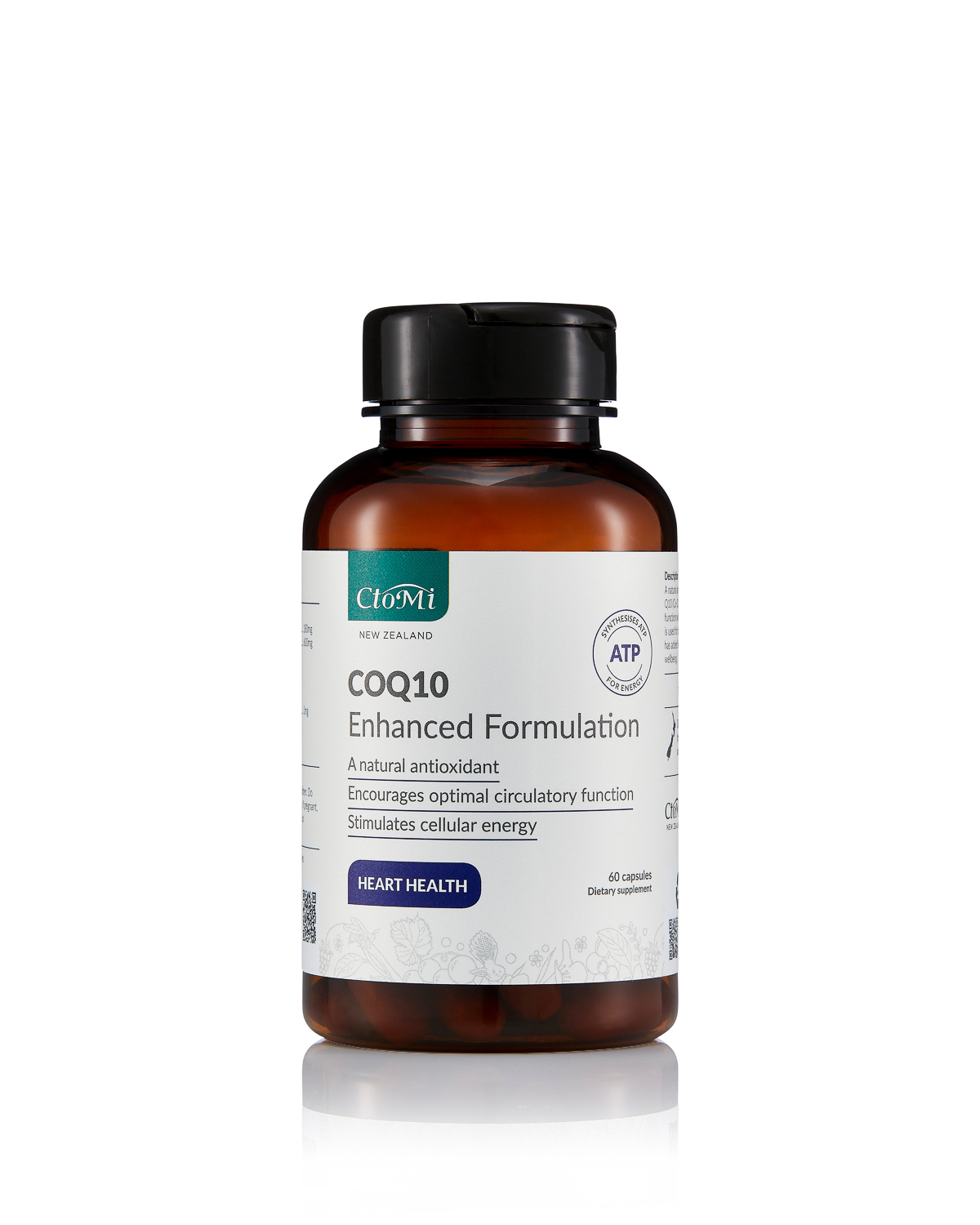 Product image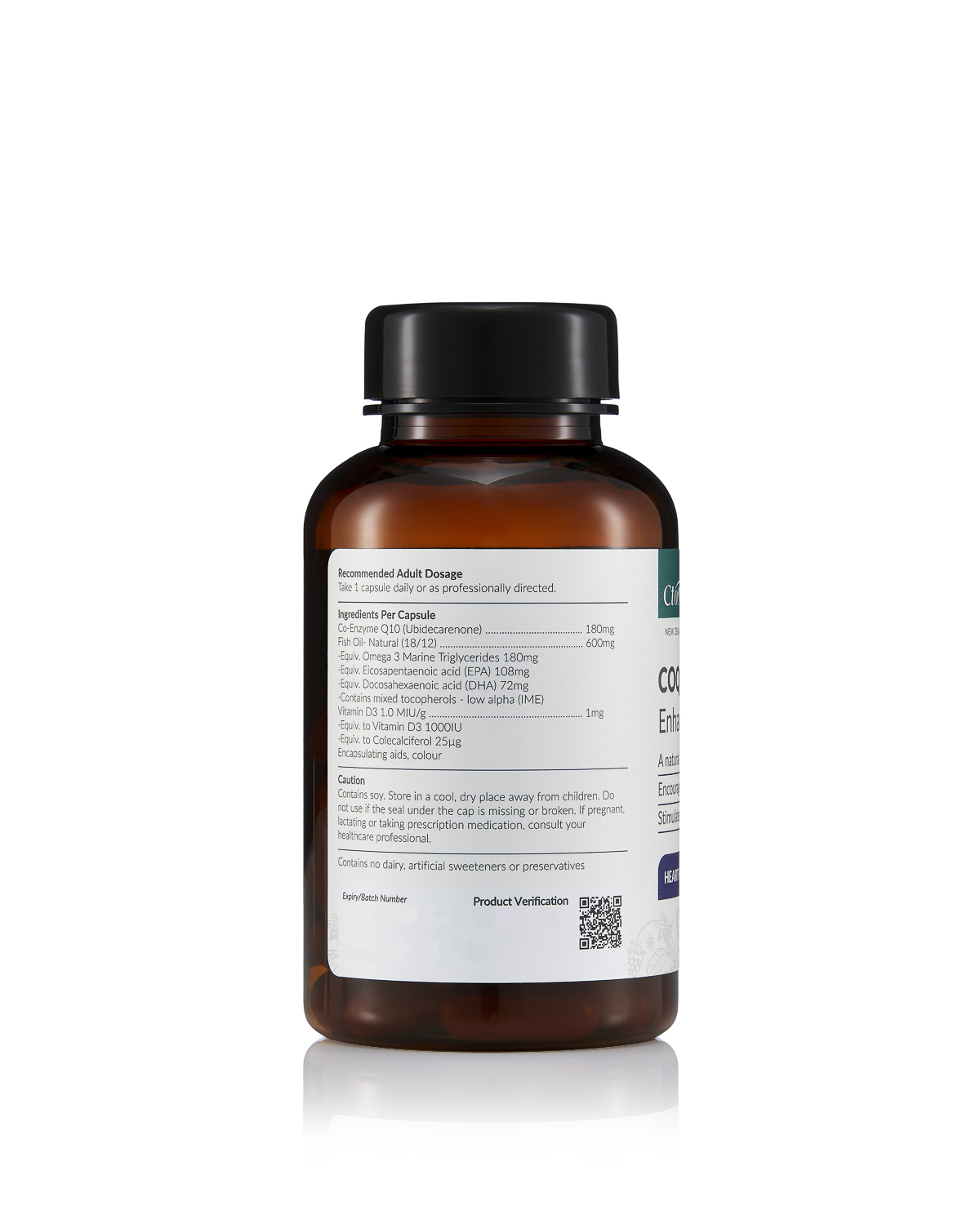 Product image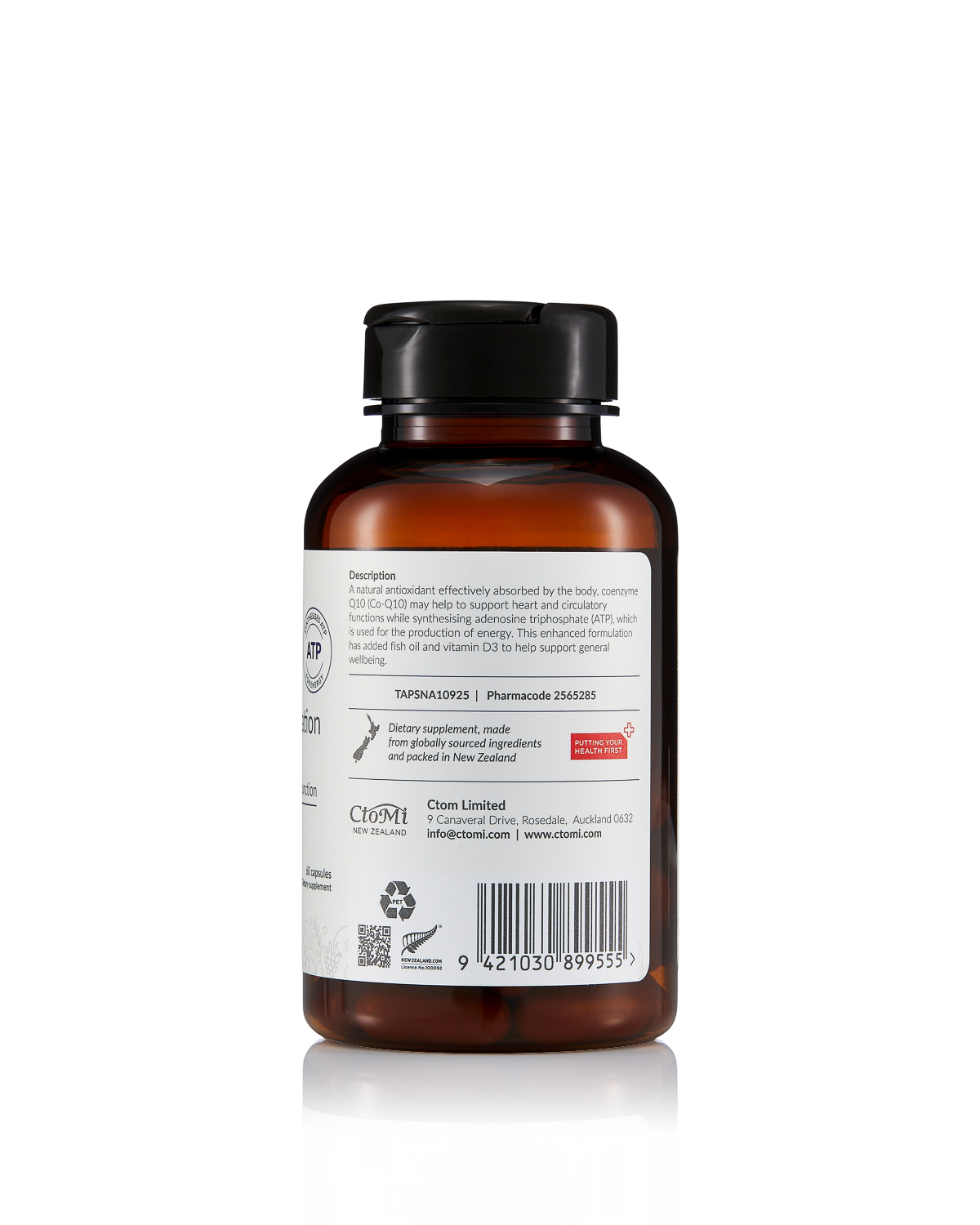 Overview
A natural antioxidant effectively synthesized by the body, Coenzyme 10 (Co-Q10) helps to actively encourage healthy heart and circulatory functions. Co-Q10 works in tandem with mitochondira within our cells to take fat and turn it into energy, so our body can perform all of its daily functions. Because Co-Q10 is an antioxidant, it also helps to combat oxidative stress caused by free radicals. Added fish oil and vitamin D3 support optimal brain function and bone health.
Highlights
A powerful antioxidant
Helps to take fat and turn it into energy 
Supports optimal circulation within the body 
Great for heart health 
Also supports brain function and bone health
Ideal for people who

Would like to support healthy circulation

Struggle with high chloesterol  

Are constantly tired or lacking energy 

Want to upkeep brain health and bone strength 
Directions
We recommend taking 1 capsule daily or as professionally directed
Ingredients
Each Capsule Contains:
Co-Enzyme Q10 (Ubidecarenone) 180mg
Fish Oil- Natural (18/12) 600mg
-Equiv. Omega 3 Marone Triglycerides 180mg
-Equiv. Eicosapentaenoic acid (EPA) 108mg
-Equiv. Docosahexaenoic acid (DHA) 72mg
-Contains mixed tocopherols- low alpha (IME)
Vitamin D3 1.0 MIU/g 1mg
-Equiv. to Vitamin D3 1000IU
-Equiv. to Colecalciferol 25ug

Encapsulating aids, colour
Precautions
Contains soy. Store in a cool, dry place away from children. Do not use if the seal under the cap is missing or broken. If pregnant, lactating or taking prescription medication, consult your healthcare professional. Contains no dairy, artificial sweeteners or preservatives.
Triple Guarantee
1. Free and easy returns
If you are not 100% satisfied with your purchase for any reason, you can return it within 30 days for a full refund

2. Safe with us
Our website is 100% verified and all transaction and customer information is securely encrypted with the latest technology

3. Have a question?
We have a helpful customer service team who live and breathe Ctomi email info@ctomi.co.nz
Delivery Information
At Ctomi, we make things easy. Shipping is free for orders over $50 and for orders under this amount, shipping is as cheap as chips.
All orders leave our premises on the next working day.
Ctomi is a NZ owned and operated business, operating out of our HQ at 9 Canaveral Drive, Rosedale, Auckland
reviews