KIDS STRAWBERRY TOOTH GEL
Oral protection that tastes great!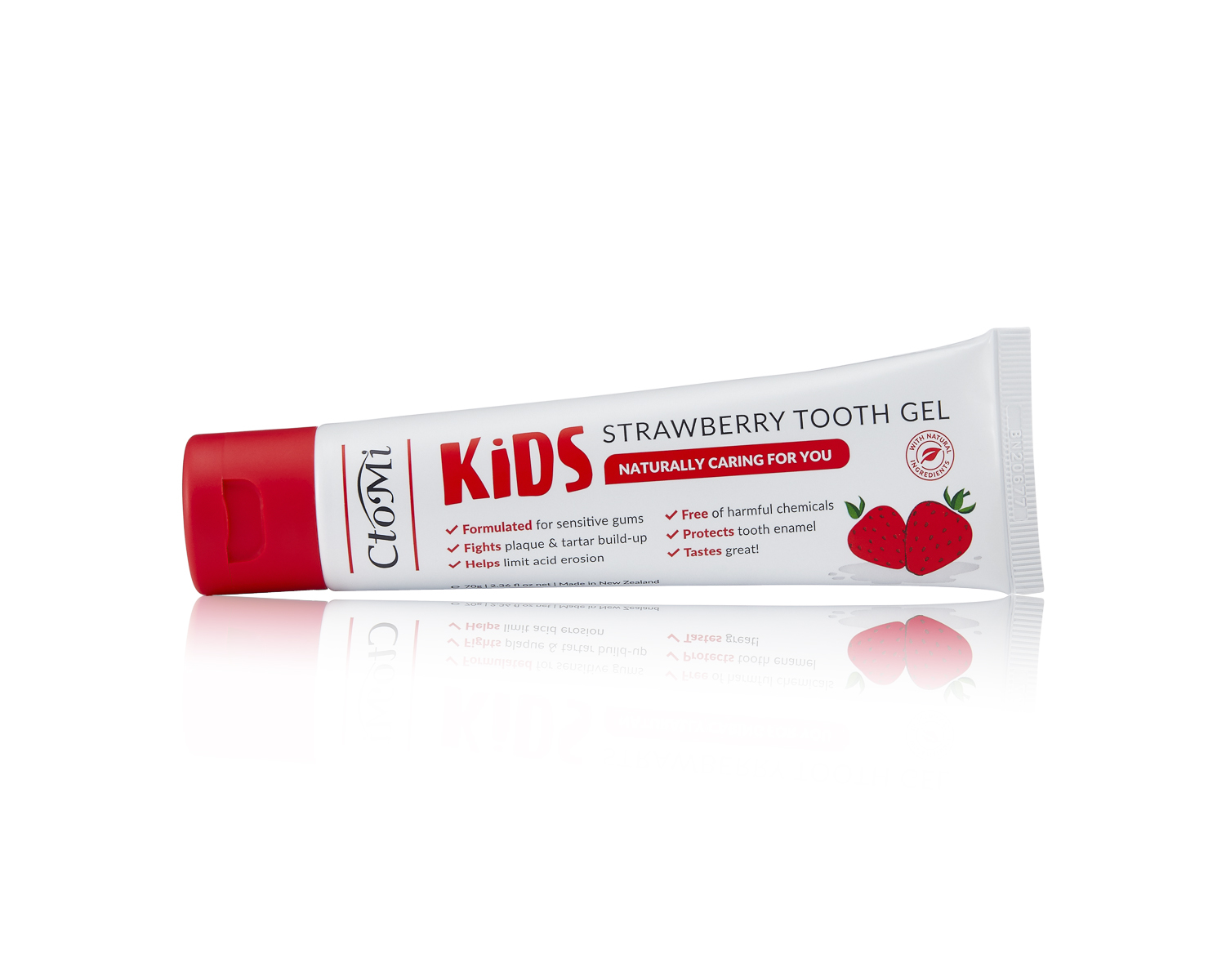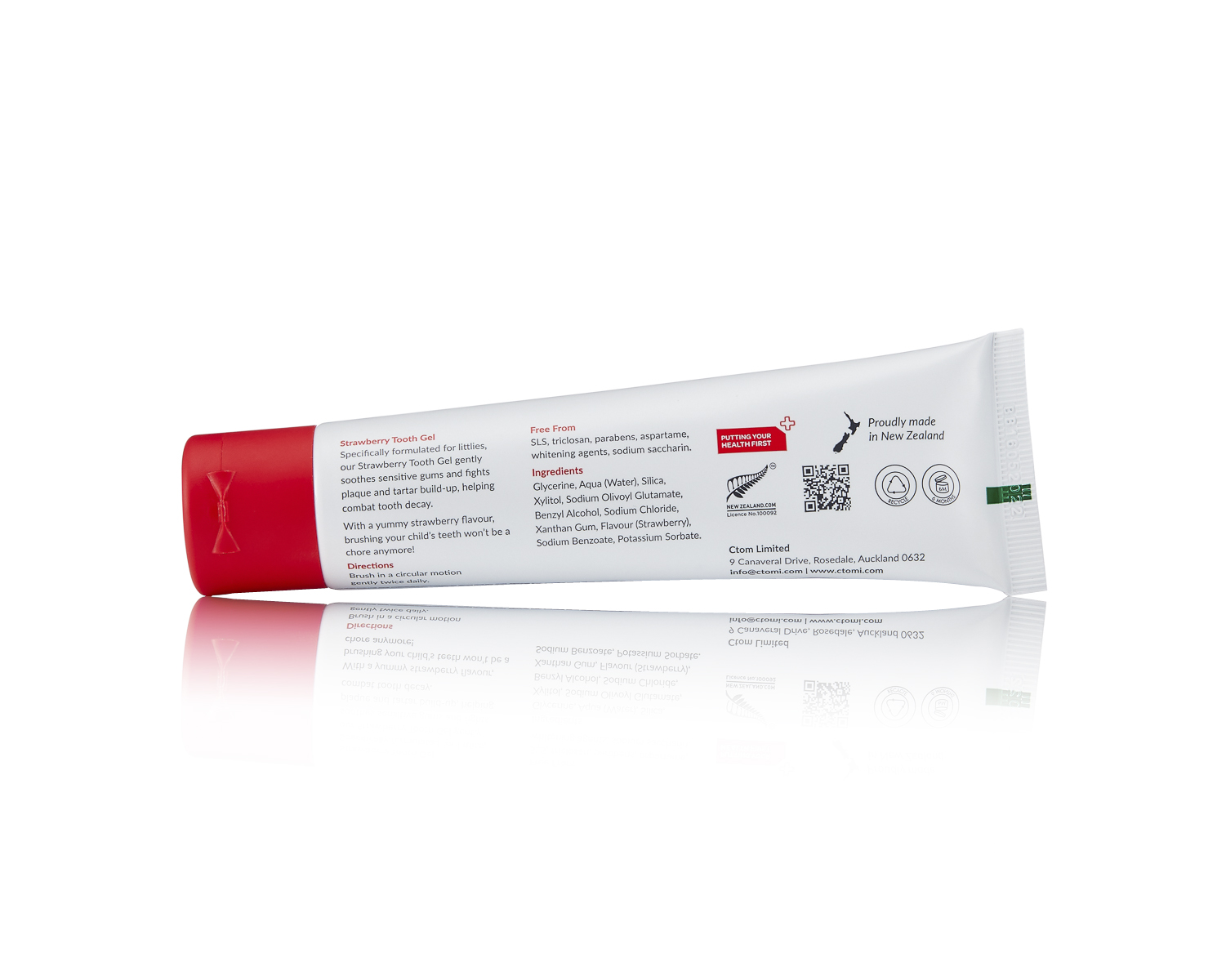 Product image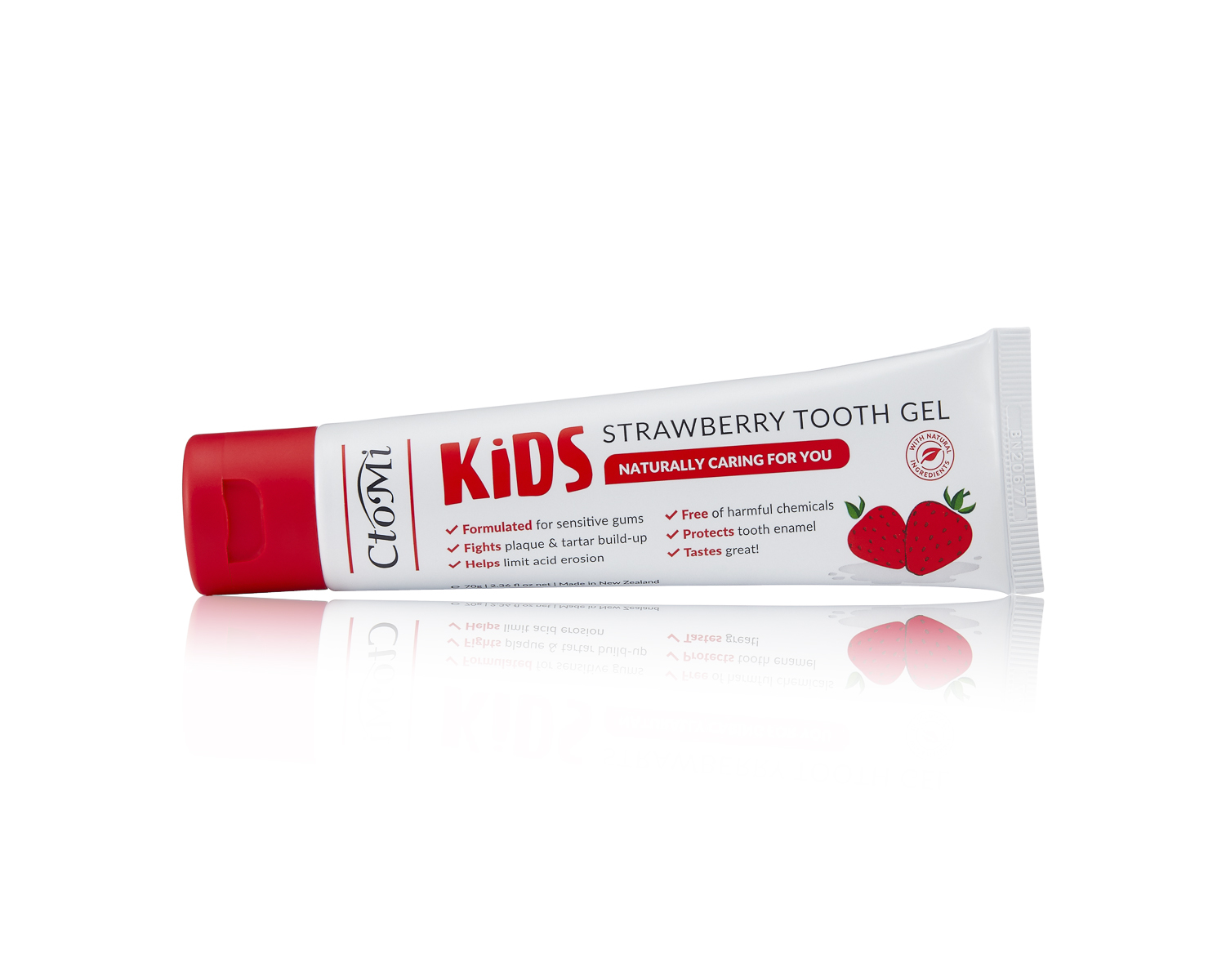 Product image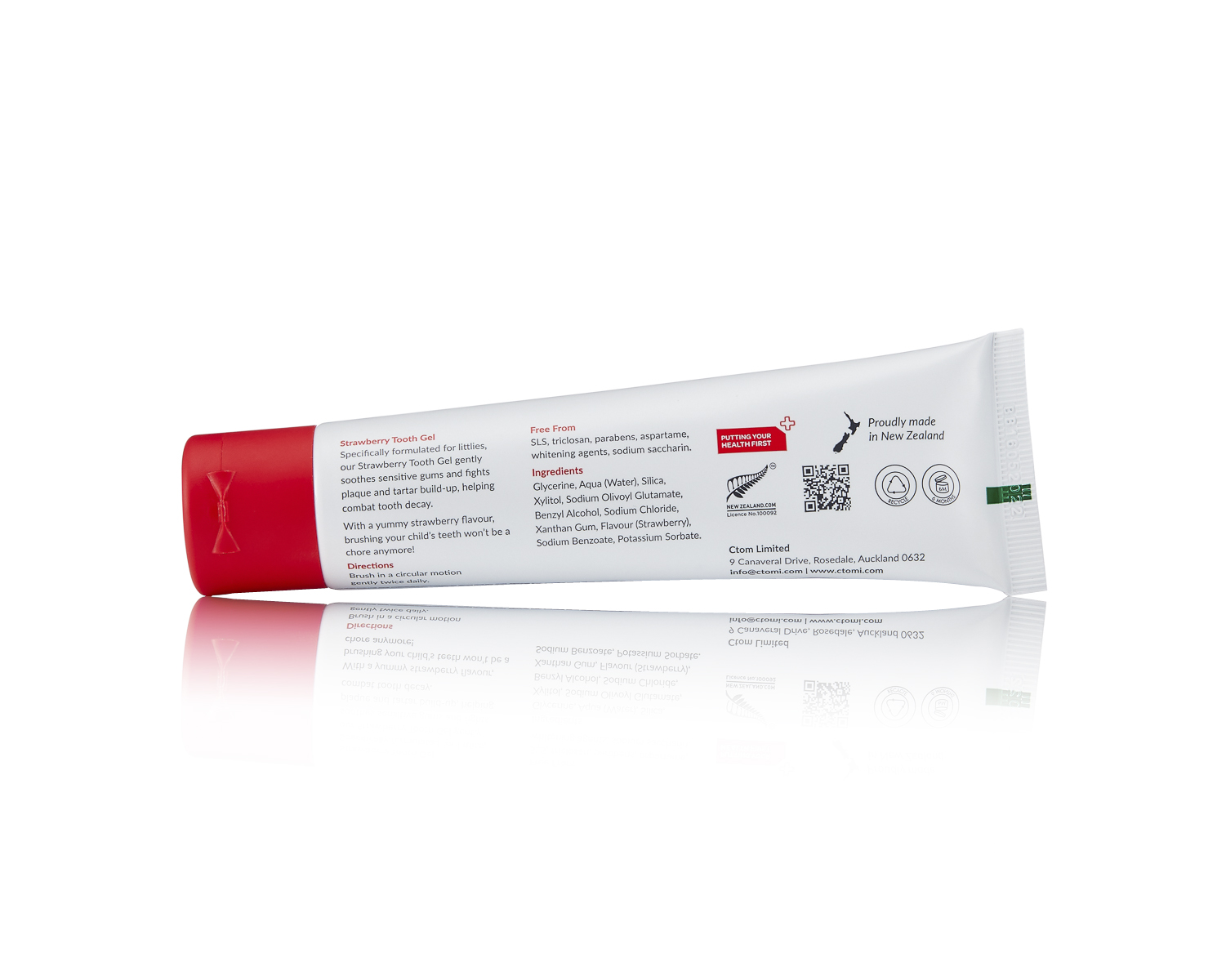 Overview
Specifically formulated for littlies, our Kids Strawberry Tooth Gel gently soothes sensitive gums and fights plaque and tartar build-up, helping combat tooth decay. Contains xylitol, a natural compound from plant fibers that helps balance the pH levels in your child's mouth, promoting the natural remineralisation of young teeth. With a yummy strawberry flavour, brushing your child's teeth won't be a chore anymore!
Highlights
Xylitol helps to balance pH levels 
Promotes natural remineralization of young teeth 
Silica enables calcium to absorb, for added strength 
Delicious strawberry flavour
Ideal for people who

Have noticed their childs teeth coming through 

Are looking for a natural-based toothpaste 

Want to promote remineralisation 

Would like to attack tartar build-up without affecting enamel 
Directions
Brush in a circular motion gently twice daily

Toothpaste amount (age):
Under 2 years: The size of a grain of rice
2-6 years: The size of a pea
6 years plus: Adult amount
Ingredients
Glycerine, Aqua (Water), Silica, Xylitol, Sodium Olivoyl Glutamate, Benzyl Alcohol, Sodium Chloride, Xanthan Gum, Flavour (Strawberry), Sodium Benzoate, Potassium Sorbate
Precautions
Always read the label. Take only as directed. If irritation occurs, discontinue use and consult your health practitioner.
Triple Guarantee
1. Free and easy returns
If you are not 100% satisfied with your purchase for any reason, you can return it within 30 days for a full refund

2. Safe with us
Our website is 100% verified and all transaction and customer information is securely encrypted with the latest technology

3. Have a question?
We have a helpful customer service team who live and breathe Ctomi email info@ctomi.co.nz
Delivery Information
At Ctomi, we make things easy. Shipping is free for orders over $50 and for orders under this amount, shipping is as cheap as chips.
All orders leave our premises on the next working day.
Ctomi is a NZ owned and operated business, operating out of our HQ at 9 Canaveral Drive, Rosedale, Auckland
reviews